Dog's Dental Health – Pets face both dental and periodontal diseases mainly because not much care is given to maintaining their dental health and hygiene. Of course, all these stem from a bad diet and a lack of understanding from pet parents. Studies show that about 80% of dogs experience some level of dental and periodontal disease by the time they reach the age of three. This is why dental care for dogs is a must. It is therefore imperative to maintain a healthcare routine so that you can help get the mouth of your pet cleaner and healthier.
Here are few ways you can improve your dog's dental health
1. Brush Routinely
Just as with human teeth, understanding the symptoms of poor dental hygiene and brushing the teeth of your pet routinely is one of the best ways to promote good oral health. You can use a canine toothbrush and toothpaste, specially developed for dogs since human toothpaste can cause harm to them. If your dog is resistant to this, you can avoid brushing routinely but frequent brushing is still recommended. You can use a brush with soft bristles to avoid resistance from your pet. Place a small quantity of toothpaste on your finger and let your pet sniff or lick it. Following a positive interest in the flavor of the toothpaste, use it for brushing.
2. Diet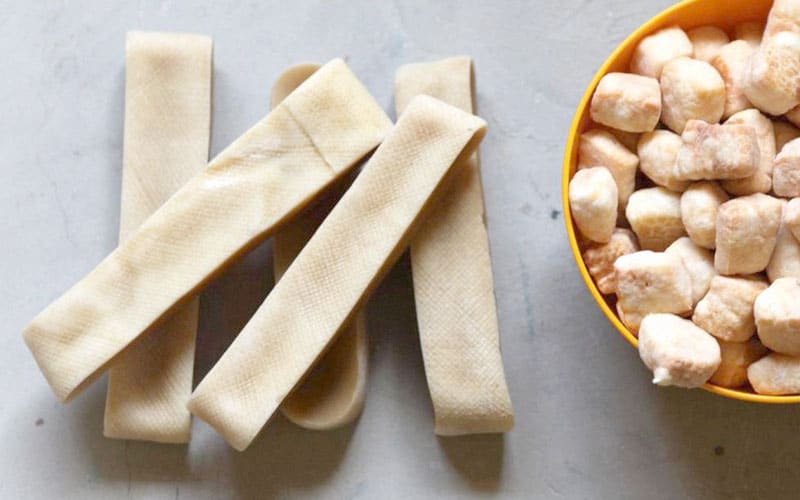 Several food options are available to improve the dental health of your pet. Best dog chews for healthy teeth are used by many as an alternative to periodic brushing and they also help with better mechanical cleansing of the teeth. Ask your veterinarian about healthy dog chews. If you are not a raw feeder, large marrow bones can also be a good option along with Yak milk dog chews. Give your pet food that contains fatty acid supplements such as Omega-3, which can also help manage periodontal inflammation. These are available in Yak milk dog chew. Probiotics such as Yogurt are also known to allow beneficial bacteria to remove harmful bacteria responsible for causing the inflammation that leads to periodontal disease.
3. Awareness
Proper care and being aware of the condition of your pet's mouth is what makes the difference between healthy dog teeth and an oral condition that could be causing discomfort. One must recognize the symptoms and check for Halitosis which is bad breath. Halitosis can be avoided or treated with regular brushing. Then there is Gingivitis – inflamed gums caused by heavy plaque on your pet's teeth. If you notice any bleeding or changes in gum color, contact your vet. Check regularly for swelling, loose teeth, difficulty eating, or even nasal discharge because these are signs of periodontal disease. A common condition among bull terriers and boxers is the proliferating disease which occurs when a dog's gum line grows over the teeth. Many owners also use tooth wipes to remove plaque from the exposed surfaces of their dog's teeth.

4. Treats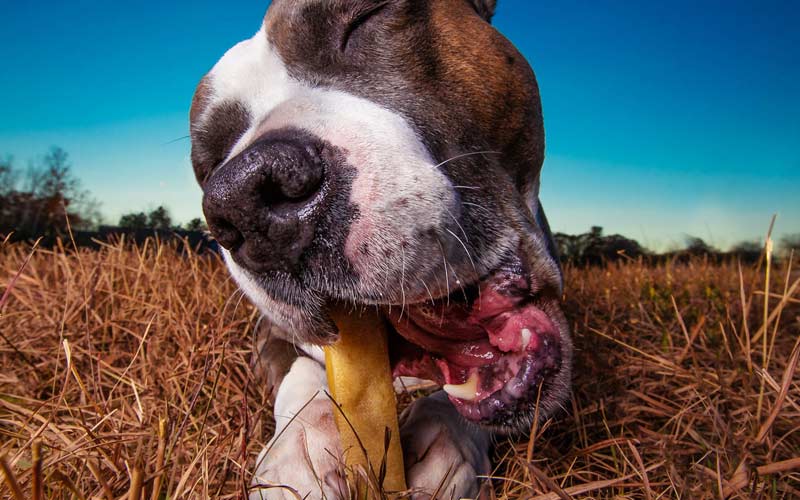 Dogs Dogs love a treat. While these snacks are meant to be enjoyed by your pet, make sure that those will also help remove plaque and tartar buildup, clean the mouth and promote healthy gums. Himalayan Yak Chews possess special properties and ingredients that boost their effectiveness at keeping your dog's teeth clean, with enough calcium and fatty acids like omega-3. Yak milk dog chew is the best treat for your pet. While gnawing on the Himalayan Yak milk chew treat, the hard texture scraps on the tooth's surface, thus removing the accumulated plaque/tartar from the teeth of your pet.

5. Dental Cleaning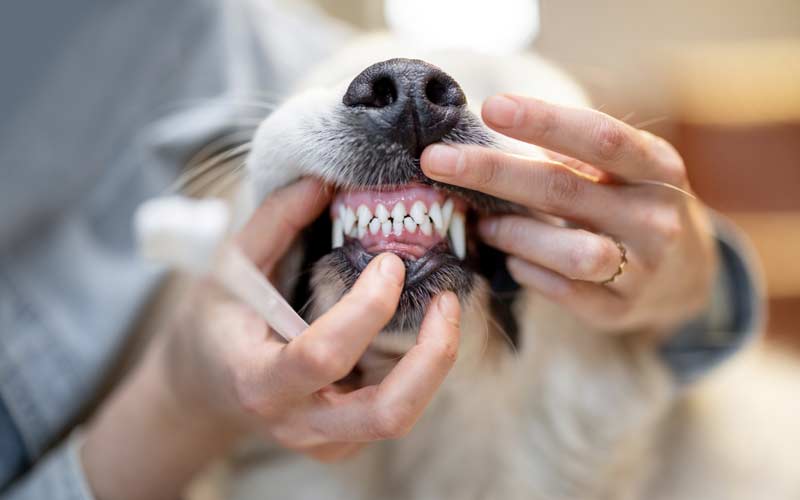 While dog chews are effective for natural dental cleaning, your pet must be medically evaluated regularly for the presence of dental tartar and disease and be treated if necessary. A professional cleaning can assure that your dog's teeth receive the care that they require, as your veterinary dentist can look out for any developing oral health issues too. At the least, biannual examinations are recommended if proper care is already provided at home. While becoming aware of dental concerns is an absolute must, the most detailed home oral care can also sometimes miss potentially serious dental health concerns. That is the reason why professional help is often required.