Cat Caves – Cats are explorers and seek locations where they feel comfortable. While regular places that you give to your pet can be comfortable, your cat does not just want a place to sleep. They want a place where they can stretch out, curl, climb, hide, and explore. Cats instinctively hide when they want space from people or activity. Cats also like to take their time getting comfortable when it is time to go to sleep. Offering your cat an escape within your home will keep it comfortable and happier. Cats will indeed hide when they are sick or stressed, but every home needs a cat cave or a cat bed to allow their cat a place to go to be alone once in a while.
1. Privacy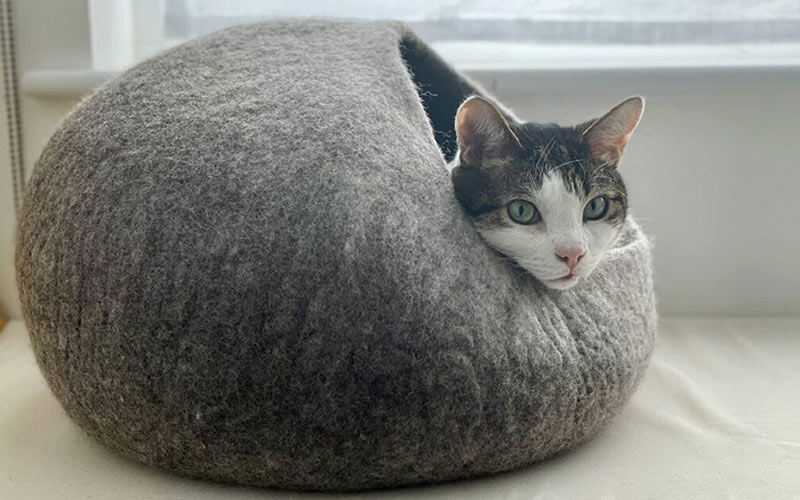 Cat caves are a unique substitute for regular beds. Cat caves or Cat beds will provide your pet with privacy and space that these beautiful creatures treasure. Cats love finding new places to explore. They are remarkably curious and always want to explore the world around them. Cats sleeping with you on your bed is endearing, but it is not quite as amazing as having their very own space. Your cat will love being able to relax, take a nap in the middle of the day, or cosy up for the night in their cave. Caves are dark, round, private, and feel soft enough for your cat to find peace and privacy. 
2. Surprise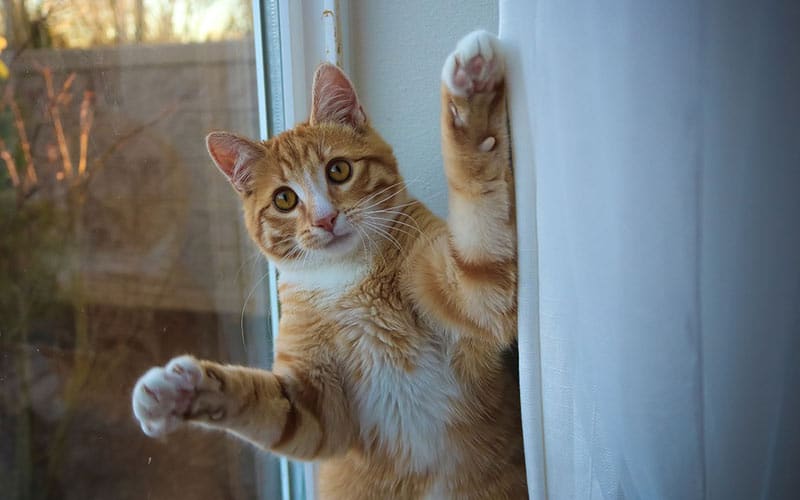 It is common for cats to have a predatory instinct. They instinctively use the element of surprise even if they are just leading normal domestic lives. A Cat Cave helps your cat to follow that instinct. It allows them a space to hide and provides an environment where they can curl up, get warm, and watch for "prey" to pass by. Properly caring for your cat is not restricted to providing shelter and food. Cats need to play and have fun just like people do. You will also get enjoyment out of them because you can watch your cat get excited and flourish with their newfound natural environment within your home. Whenever cats hang out in a cardboard box, cat bed, or a cat cave and see something interesting pass by, they will just leap out and pounce at it.
3. To Hide and Observe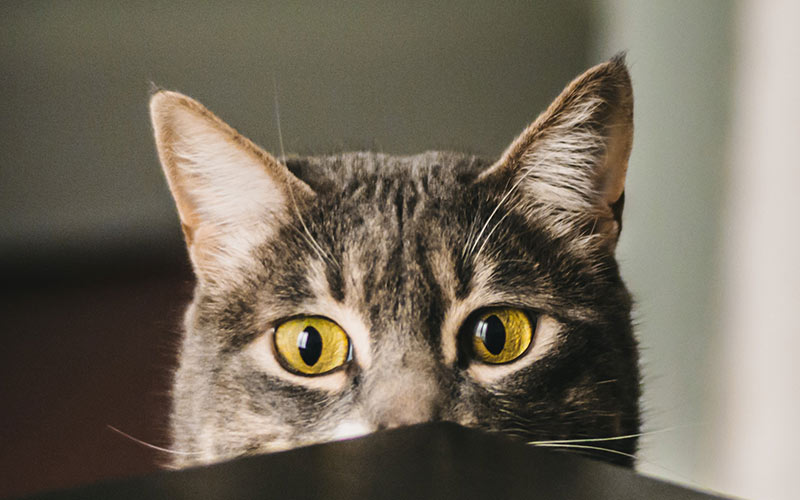 Granted, cats are cute, but they are also natural predators! They require places to hide in wait to watch for prey to walk past. They might not see their wild prey at home but observing human activities from a safe spot where they feel invisible, is also what they like to do. Studies have shown that giving Cats places to hide has made them calmer and subsequently reduced stress levels. Cats love to be warm. You will often see them hanging out near or on heat registers. When a cat curls up in a box, cupboard, or cat bed, he can get all warm and cosy.
4. Delightful Décor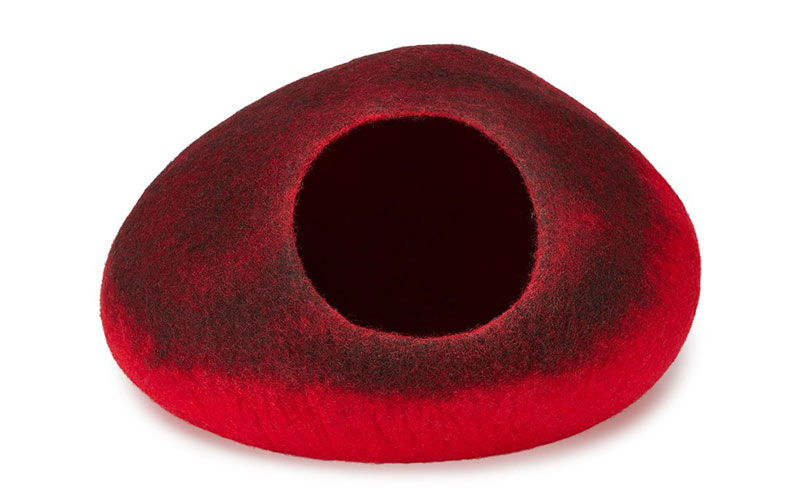 Felt Cat Caves and Felt Cat Beds come in many lovely colours, so the humans in the home can enjoy them, too. They are eco-friendly and manufactured using chemical-free dyes. They are also handmade in Kathmandu with meticulous precision from the finest wool. They are consistently thick and cosy, and coloured with natural dye that makes them safe for cats. Cat caves are available in various colours and designs and can add to the décor of your house.